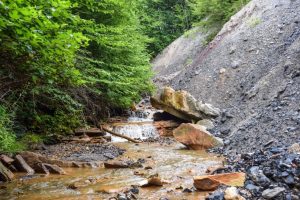 Early project stage cost estimating can be a challenge. Sometimes a company will supply a "best guess" and base their estimate on incomplete information. An experienced company will provide a report based on a comprehensive understanding of the situation. As a result, your environmental remediation services in Boston, MA, will cost what you expect, and Are no unpleasant surprises.
Compiling Diverse Data
Remediation estimates do have limitations, but typically both parties understand that fact. Despite the constraints, key elements of a remediation cost estimate should still include:
Unit cost basis – are they using professional judgment, real-world experience, or contractor quotes
How the site is delineated in regard to contaminants of concern
How the site is physically defined by groundwater, soil types, etc.
Remediation timeline – is the project slated for weeks, months, or years
Regulatory, permitting, engineering, and legal costs
Extended operation and maintenance specifications
All of these considerations should be clearly defined and tied to their dollar amounts. It's also practical to have the ability to add updates line by line so the cost remains accurate throughout the project.
The Bottom Line
The primary consideration for most remediation service estimates is the price. Take the time to provide a thoughtful quote, so your preliminary total is as close as possible to the actual total at the end of the project.