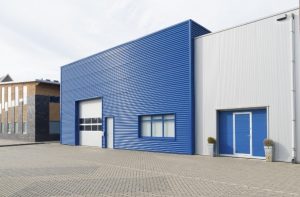 Their affordability, versatility, and durability make them a popular choice, but when investing in metal buildings in Boston, MA, there are a few considerations.
Plan First, Then Pour
Always get the plans before you start to pour. Your foundation is permanent, and alterations can be problematic if the design you want doesn't work with the building.
Permits, Certifications, & Zoning
Before any project sees fabrication, paperwork must be in place. Once that building is underway, you must pay for it, regardless of approval.
Engineering Is Essential
Metal buildings are engineered to withstand severe weather. Be sure to purchase from a company that has an engineering department.
One Company from Start to Finish
Not only is coordinating different companies a headache, but it can also cause problems during installation.
Right Idea, Wrong Building
Decide what you're doing with the building and design based on that. It's better to plan than to try and shoehorn your purpose into the space.
Final Figures
A lot goes into a metal building, and it is often more than most people have budgeted. Weigh all the costs of installation, and be prepared for the final tally.
Buying Impulsively
Don't be pressured by sales tactics. Plan for the building you want, look at what's available, and then purchase from a reputable supplier.
Speaking of Reputation
Investigate the company you're dealing with and make sure they have as good a reputation as they claim. Never hesitate to ask for references or read online reviews.